Marek, eCommerce Merchandiser
I started my eCommerce Merchandising career in fashion, previously working for F&F (Tesco) and New Look. I joined Wickes in September 2017 entering an exciting DIY industry which I found an interest in after buying and renovating a house.
Everyday is different with new daily challenges to overcome which makes the role exciting. Ecommerce is a very fast-paced environment and you always have to be one step ahead.
I love the ability to transform data into context by reviewing sales and customer shopping behaviour online to implement changes to the website. The market is ever evolving which forms an exciting part of my role to review market trends and keep up with the way customers change their online shopping behaviour.
Wickes is a great place to work due to its family values. Everyone at Wickes is really friendly and supportive from the first day I started. Flexible working hours are another great benefit which enables me to improve my work/life balance.
Do not hesitate to join and become part of an amazing team at Wickes!
postwidget
Fresh off the shelf

Sanjeev, Category Assistant
** DEFAULT postresults.contenttypelabel - en-GB **
Blogs
** DEFAULT postresults.publishdate - en-GB **
4/8/2020
** DEFAULT postresults.summarylabel - en-GB **
I am part of the Wickes Commercial Team: I'm the Category Assistant on Showroom Kitchens.I studied International Business and Languages at Stenden University in the Netherlands, while also having done a couple of internships in Germany.  When I saw the job advert for a Category Assistant at Wickes, I felt like it was something for me as a commercial role within a fast paced retail environment has always appealed to me. The process was quick and all the staff members in the recruitment journey were supportive and friendly.There is no real typical day at Wickes.  Generally, my day involves dealing with suppliers, setting up promotions and prices, working on our brochure, setting up our products online, making sure product data is accurate, competitor analysis and assisting our store members with their queries.I love that I get given a lot of responsibility and autonomy to make decisions. This helps me develop my commercial skills while also having the support of my manager. The varied day to day tasks ensure that my job is always interesting and keeps me motivated to do the best I can. Furthermore, I deal with a range of people on a daily basis both internal and external.The company culture is amazing and the people make Wickes a great place to work. Since I started the role, everyone has been friendly and supportive while pushing me to do my best. The work life balance is great and the company's attitude towards flexible working is refreshing to see.The company also offers great training programs where skills can be obtained to aid development and progress within the company, enabling a steep learning curve.
Read full article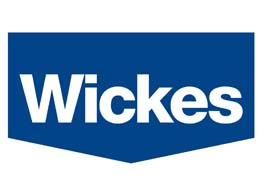 Chenai, Product Supply Category Manager
** DEFAULT postresults.contenttypelabel - en-GB **
Blogs
** DEFAULT postresults.publishdate - en-GB **
4/27/2018
** DEFAULT postresults.summarylabel - en-GB **
I started working at Wickes NCSC as a Service Delivery Team Leader straight out of University and had just finished travelling .I moved in to Central Operations to gain an understanding of how our store operation works. Following this , I sought to gain commercial experience so I chose Supply Chain. As an analyst I learned the technical aspects of our supply function, working closely with our commercial category managers, operations team and suppliers to deliver great customer facing availability in store. Following this I was promoted to Assistant Category Manager for the Specialist Business Unit. I now the manage supply chain for Plumbing & Heating, Roofing , Insulation and Cleaning as a Category Supply Manager. In between I've also had the opportunity to work on some interesting projects. A typical day involves reviewing the availability of the products I look after in store as well as the sales performance with my Category counterparts. I also review any current promotions and in store activity relevant to my categories which inform the decisions on volume of stock that we buy and put into our stores and through our delivery network. I try to ensure this has little negative impact on our operations as too little or too much stock creates challenges for our store teams and distribution network which ultimately impacts our customer's experience. I then start planning for any future activity , informing suppliers where necessary through forecasting and regular calls and contact . With seasonal products such as mine, when in peak , the days are quickly filled with analysing performance of key lines , responding to requests and queries from our store colleagues and speaking to suppliers constantly to ensure stock is delivered into our network in full and on time. The rest of my time is spent taking care of the technical aspects of how the above is executed. I enjoy working at pace and the environment is always changing in response to what is happening within the market. I like to switch it up every so often and have found colleagues and leaders who have supported me in my desire to get experience within different parts of the business. Working with a strong team and the people. You will always find a colleague willing to help you , I have had a the benefit of working in supportive teams for the duration of my time here, I've made lasting friendships and have met some real characters! Wickes' commitment to support communities and Charity through our Charity Partnerships is important to me, there is a strong sense of the desire to help and that is evident in the creative ways our colleagues find to raise money for important causes. Consider our Winning Behaviours. If you work well with others you will find a home here with the right attitude and desire to do well.
Read full article

Category Merchandiser
Salary:
Excellent + bonus + benefits
Location:
Watford, Hertfordshire
Area of interest
Category, Pricing & Product
** DEFAULT listwidget.vacancypartial.description - en-GB **
Wickes are a digitally led, service enabled organisation with a project in every home. We are thrilled to be recruiting a Category Merchandiser position to join our team in Support Centre in Watford.
** DEFAULT listwidget.vacancypartial.reference - en-GB **
28212
** DEFAULT listwidget.vacancypartial.expirydate - en-GB **
10/30/2020

Find out more
** DEFAULT listwidget.vacancypartial.shortlist - en-GB **
QA Technical Assistant - 6 months FTC
Location:
Watford, Hertfordshire
Area of interest
Category, Pricing & Product
** DEFAULT listwidget.vacancypartial.description - en-GB **
Wickes are a digitally led, service enabled organisation with a project in every home. We are looking to recruit a Quality Assurance Technical Assistant to support and assist the Category Technical Ma
** DEFAULT listwidget.vacancypartial.reference - en-GB **
28229
** DEFAULT listwidget.vacancypartial.expirydate - en-GB **
10/30/2020

Find out more
** DEFAULT listwidget.vacancypartial.shortlist - en-GB **
QA Category Technical Manager - 6 months FTC
Location:
Watford, Hertfordshire
Area of interest
Category, Pricing & Product
** DEFAULT listwidget.vacancypartial.description - en-GB **
Wickes are a digitally led, service enabled organisation with a project in every home. We are currently recruiting for a QA Category Technical Manager to join our Head Office team  for a period of 6 m
** DEFAULT listwidget.vacancypartial.reference - en-GB **
28228
** DEFAULT listwidget.vacancypartial.expirydate - en-GB **
10/30/2020

Find out more
** DEFAULT listwidget.vacancypartial.shortlist - en-GB **