Our Sustainable Business Strategy
We are building a business we are proud of. Our Responsible Business Strategy 'Built to Last' sets goals and targets for our environmental and social impacts that are of most importance to our stakeholders. By delivering our strategy we will help to deliver our purpose of helping the nation feel house proud.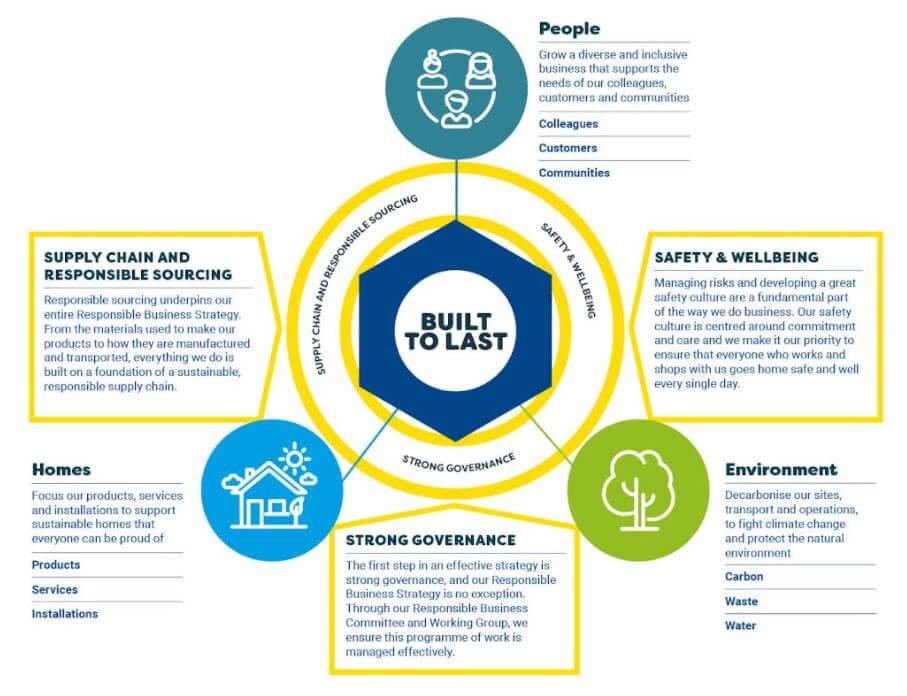 Strong Foundations
Governance
Safety & Wellbeing
Responsible Sourcing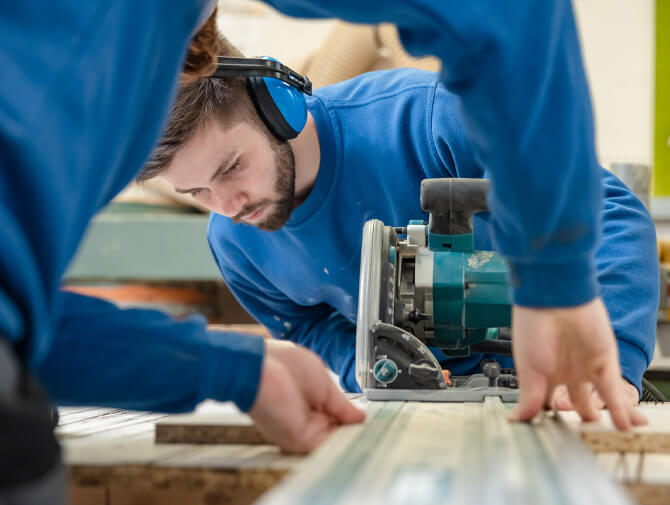 Strong Governance
The first step in developing a robust strategy and delivering ambitious targets is strong governance, and our Responsible Business strategy is no exception. Through our Responsible Business Committee (which is a sub-committee of our highest Board) and our Responsible Business Working Group, we ensure this programme of work is managed effectively.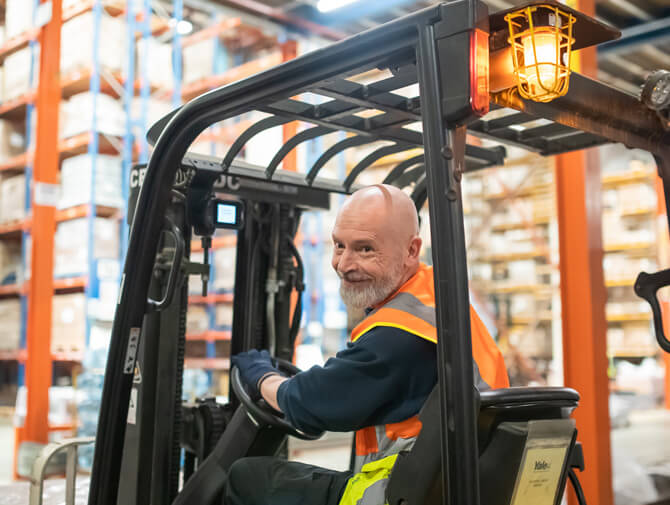 Safety & Wellbeing
We believe that nothing is more important than making sure that everyone who works and shops with us goes home safe and well every single day. Therefore, managing risks and developing a great safety culture are a fundamental part of the way we do business. We are actively developing and maintaining our safety culture with the care of our people and strong, active safety leadership at its centre.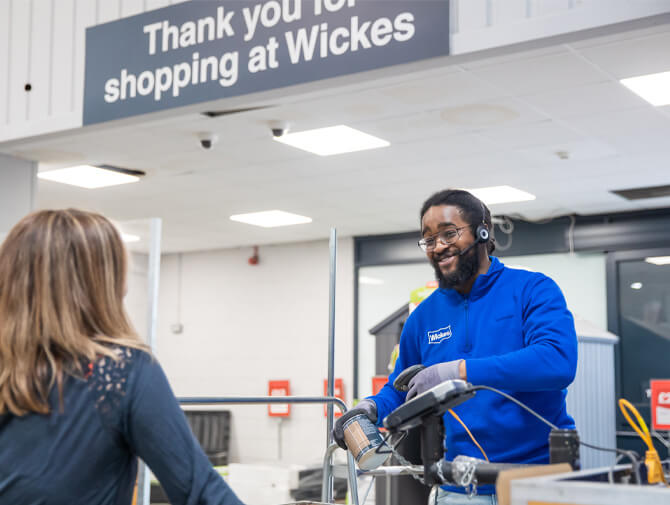 Responsible Sourcing
A sustainable, responsible supply chain underpins our entire Responsible Business strategy. We have a Responsible Sourcing Policy to make sure that we source products and partners responsibly and set minimum standards across our supply chain. Timber is a key focus for our business, as it makes up 45% of the products we sell. We have a Timber Policy and each timber product that enters our supply chain has to comply with applicable legislation and be sustainably sourced (for example, FSC and PEFC certified).
I'm incredibly proud to be a part of Wickes. It's a unique and exciting business and the culture here really stood out to me from day one. In my first week, I was made to feel right at home and everyone was so welcoming and friendly. I could tell it was a business that really cared about its employees and the people here are definitely the heart of the company and its success.