This is your opportunity to make it your own
Our careers are anything but traditional. Whether you are taking your first step, changing direction or starting over. We can offer you the training and expert support you need to craft a truly unique career at Wickes.
We encourage and empower our people to try new things. Our apprenticeships and traineeships aren't just for entry level roles or for trade-based careers. Whether you are looking for your first ever role or a senior leader looking to learn new skills, we have opportunities across a range of functions.
We work in a forward focused, diverse and fast paced environment with passionate colleagues who will support you throughout your journey. We will empower you to make it your own. All we ask is that you are motivated, take ownership of your development and approach everything with a can-do attitude!
Snippet Heading
Apprenticeships
Traineeship & School Programmes
Grads & Interns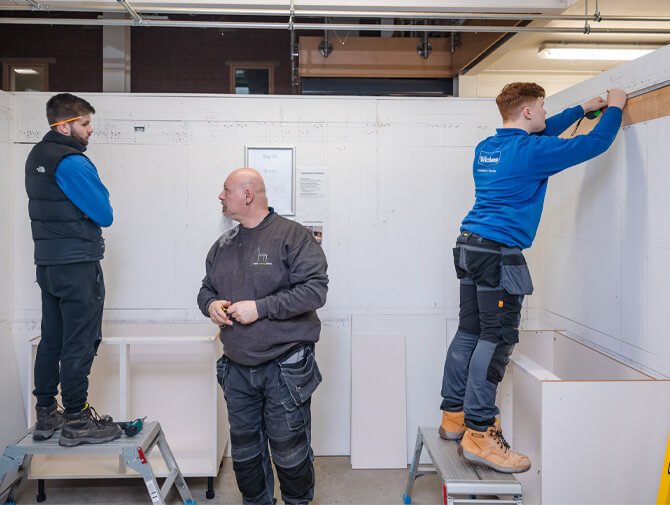 Apprenticeships
Our in-store apprenticeship programmes offer you the chance to boost your career from Customer Assistant to Store Manager whilst completing towards from Level 2 Retailer to Level 5 Operations/ Departmental Manager qualification. Alternatively, you can become a Design Consultant by completing our Level 2 Fitted Furniture Design Technician.
Our Installations apprenticeship programme is for you to work toward the Level 2 Fitted Furniture Installation qualification to become a Kitchen or Bathroom Installer.

Our Leadership apprenticeship programmes can support you from your first line manager role to becoming a senior leader. You can complete Level 3 Team Leader to Degree apprenticeships.

We also offer specialist programmes for HR, Finance and Project Managers so you can achieve professional qualifications such as CIPD, Chartered Management Institute and ACCA/ CIMA.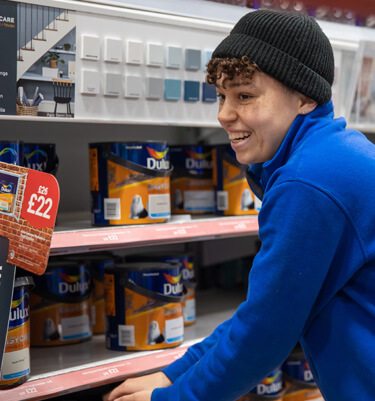 Traineeship & School Programmes
Our Traineeships and School programmes are designed for you to can gain insight into what it is like to work for Wickes. You'll have a mentor who will support you for your time with us and opportunities to gain the experience you need for the future.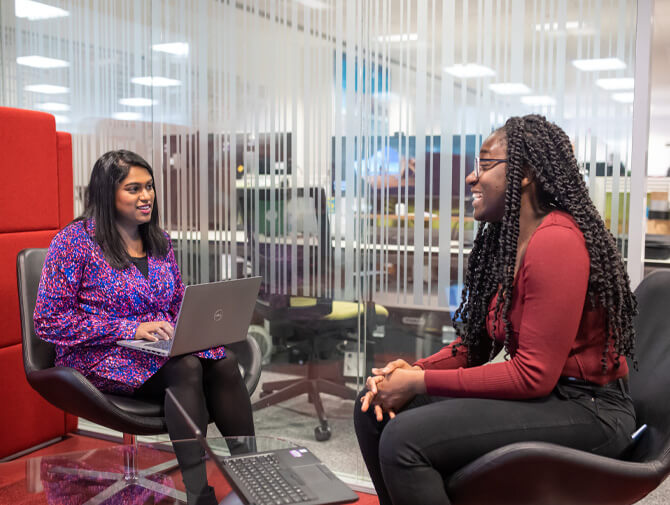 Grads, Placements & Internships
Our paid Business Placements and Internships last between 3-12 months so you can get a feel for life at Wickes before you return to university.
Our graduate-level roles have on-the-job training and complemented with additional training through our Early Careers Group.
FAQ'S
Who can be an apprentice?

Anyone with the right attitude and a keen interest in learning, regardless of age. You may want to use the apprenticeship to support your next career move or to specialise in your chosen field.

What support will I receive whilst on my programme?

Plenty. Your Line Manager will be on hand on a daily basis to coach and support you with any challenges you face, as well as giving you the opportunity to put your skills into practice. You'll also be assigned a Skills Coach who'll assess your work, make sure you're on the right track and on hand to provide extra support.
You'll also be assigned an Apprentice Mentor who'll visit you at least four times a year. They'll assess your work and make sure you're on the right track. They'll also be at the end of the phone, in between visits, if you need any extra support.
Our Facilitators will deliver the workshop elements of your programme and we have an Apprentice admin team to help you with any day-to-day issues.
Will I gain any actual qualifications?
Absolutely. All our apprenticeship programmes offer nationally-recognised qualifications where you'll be awarded a pass, merit or distinction grade
How do I apply?
You can apply for an apprenticeship with Wickes by either searching for apprenticeship roles on our job search or registering your interest via this link, someone will be in touch with you within the next 7 days. link, someone will be in touch with you within the next 7 days.
What happens at the end of my apprenticeship?
It's celebration time. Not just for you but for your Line Manager and for everyone who's helped you on the way. It's up to you what you do with your new-found skills. You might want to look for promotion opportunities or become an in-role expert. Either way, you'll have made a public statement about your commitment to your career.
How much will my apprenticeship cost me?
Financially? Nothing. Our apprenticeship training is financed by our company levy. We'll also cover any expenses that relate to your learning. All we ask in return is your commitment to the programme and the time you dedicate to the learning and development of your career. It should be a win-win arrangement. You gain skills and knowledge and put these to good use to drive performance across your business area and we benefit from you delivering projects that positively impact what we do. We often talk about the 'family feel' at Wickes. Our apprenticeships are opportunities for us to encourage and support as you grow and, as you do, we invite you to challenge the way we do things, take risks and learn what works for you.