Top tips for preparing for our assessment centre

If you're considering a new role in the new year, you'll want to be as prepared as possible going into the application process. It can be daunting when you don't know what to expect. So we've put together some top tips to help you get ready for our in store assessment centres.
If you're considering applying for a store manager or sales job at Wickes in 2023 here are some top tips for you.
Analysing the working environment

We love to see how you would perceive your surroundings in the working environment. Depending on the role you are interviewing for we'd start by asking you to prepare a SWOT analysis of a particular shop. This means looking at the strengths, weaknesses, opportunities and threats in a store.
A great way to do this would be to analyse what is working well, what you would improve, and what the customer journey is like. Then, based on your findings, create a plan for how you would improve or change things if you were to successfully get the job. We are always open to new ideas and trying new things so don't be afraid to think outside the box.
Another way to gauge whether you would be the right fit for the role is to do a role-play exercise. We will give you a Wickes-specific scenario to resolve based on an encounter that you're likely to experience in the job you're applying for.
In a Store Manager assessment, we'll give you a possible scenario to gather whether you understand the right processes to take, for example, where you might need to have difficult conversations with colleagues about their performance in the store. At Wickes we live by our
Winning Behaviours
. And it's important that all of our colleagues understand and embrace these values as they support us in achieving our future goals.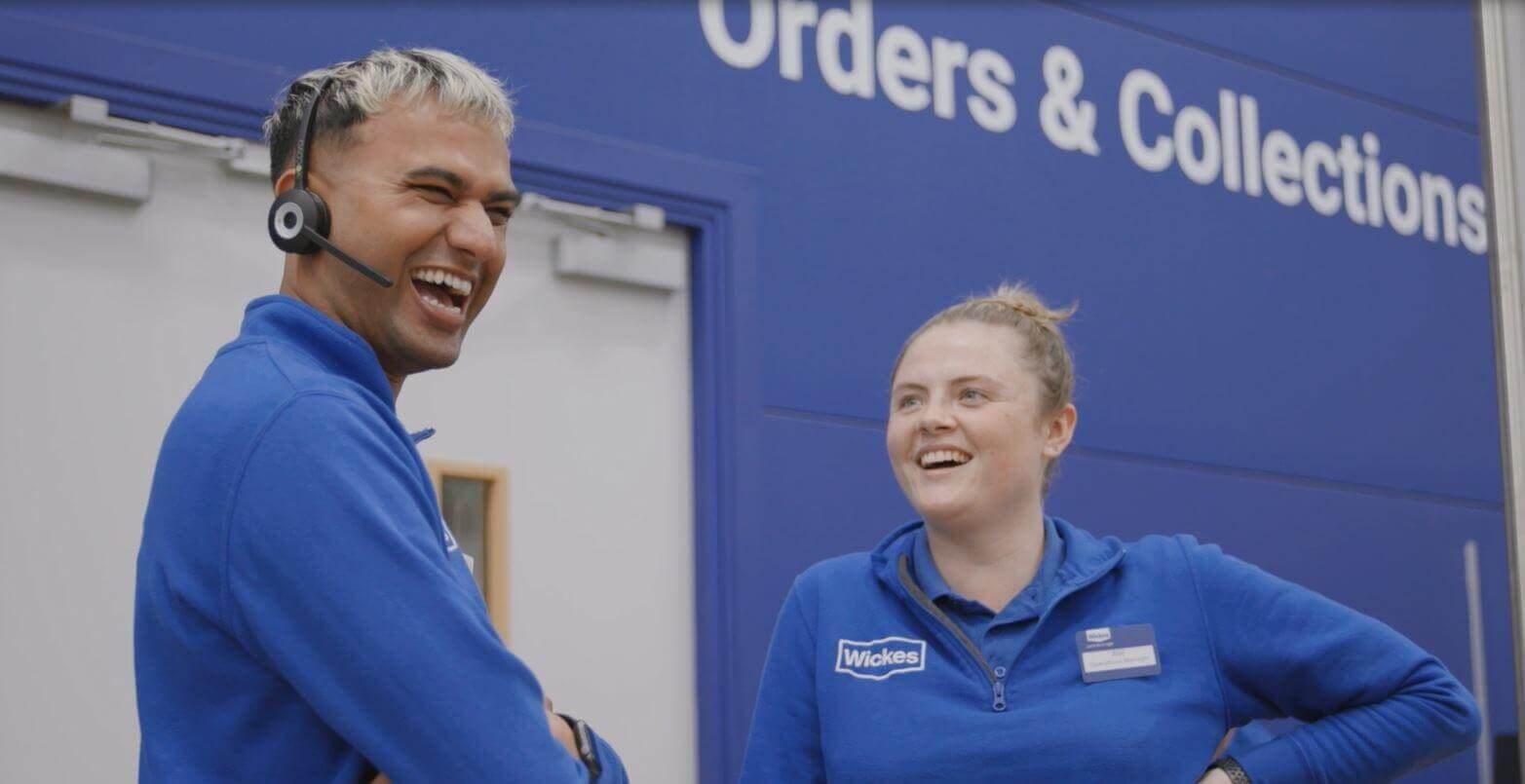 The next step in our assessment centre is to have a one-to-one interview with you. From this we want to assess how you lead, think, and deliver, what you are like as an individual and whether you'd fit the company culture.
At this stage we really just want to know more about you. Tell us about yourself. The skills are important but mainly we want you to tell us about YOU. We're looking for positive indicators like leading from the front, being curious and authentic. Or, being able to describe your experiences and how this can be tied into our culture and values.
The assessment process ends with a fun final group exercise which you'll have 20 minutes to complete and then 5 minutes to play back your answers to the assessors.
Teamwork and collaboration is an important part of our culture. So we want to see your team-building skills and interaction within a group setting, but we're not going to ruin the surprise!
If you want to find out more, apply for a Store Manager, Design Consultant or Operations Manager job today and join us at our next assessment centre!