What are the most popular interview questions?
We know the job application processes can be nerve-wracking, so we've put together a list of some of our most common interview questions and a bit of guidance from our recruiters.
Tell us about yourself and your work experience to date

Louise says - This is a difficult question especially if you have many years experience, so many candidates fall into the trap of spending 20-30 mins going through their CV, right back to their school years and then we don't really get a sense of who you are. We want you to be as succinct as you can and provide an overview of maybe the last two roles and share your challenges and successes.
We love honesty. It shows us you have integrity and lets us know you are self aware.
We often ask why you left an employer, never put your previous employer down, it shows a lack of respect, if the role wasn't for you or the culture wasn't right, be honest and tell us.
We also want to know about you, are you married, single, dependants, any hobbies, what drives you to get out of bed in the morning, what are you passionate about, it's not just about your skills and experience. We are constantly drawing a picture of your personality and character and assessing whether you are a good fit culturally, and if you share our values.
Why do you want to work here?
Layla says - With this question, we want to know if you have researched the brand or company. It is important that we understand what you know about us and our values, and secondly why you specifically chose that role and how your experience aligns with the responsibilities.
We are a friendly bunch so you could even go one step further, and message an existing employee on LinkedIn to get their thoughts!
Katie says - Although it's important to focus on your relevant experience in answering this question, it's also an opportunity to demonstrate how your softer skills or personality might match the culture of the business well. Think about what could set you apart from other candidates, it might be experience outside of what you've done at work that demonstrates one of our values.
If you were applying for the position of Kitchen & Bathroom Designer, for example, it would be useful to discuss any previous sales experience, your passion for designing the heart of a home, and the enthusiasm you'd bring to the team.
Tell us about a time when you made an impact or overcame a challenge?
George says - Having recruited for Wickes for over three years, this is a question we often ask specifically to learn about your behaviours as an individual. Although having the right experience and skill set for the role you are applying for is advantageous, it's not the most important thing for us. A large thing we look to identify when interviewing candidates is their behaviours and if they will be a great cultural fit. We like to think you will be successful if you are identified as having one of the following winning behaviours... Humility... Can do spirit... Winning... Authentic... Be at your best. If you possess any of these, you are likely to thrive at Wickes.
What are your development areas?
Shannon says - It might be the case that you don't have all the necessary skills or requirements listed, but this is an opportunity to explain how you will gain or improve critical skills that you lack. Demonstrating what your growth areas are can be challenging, but it shows us that you have self-awareness, and an ambition to develop or overcome them. It is also a great opportunity to ask us more about our Learning and Development opportunities and how they can help you in your career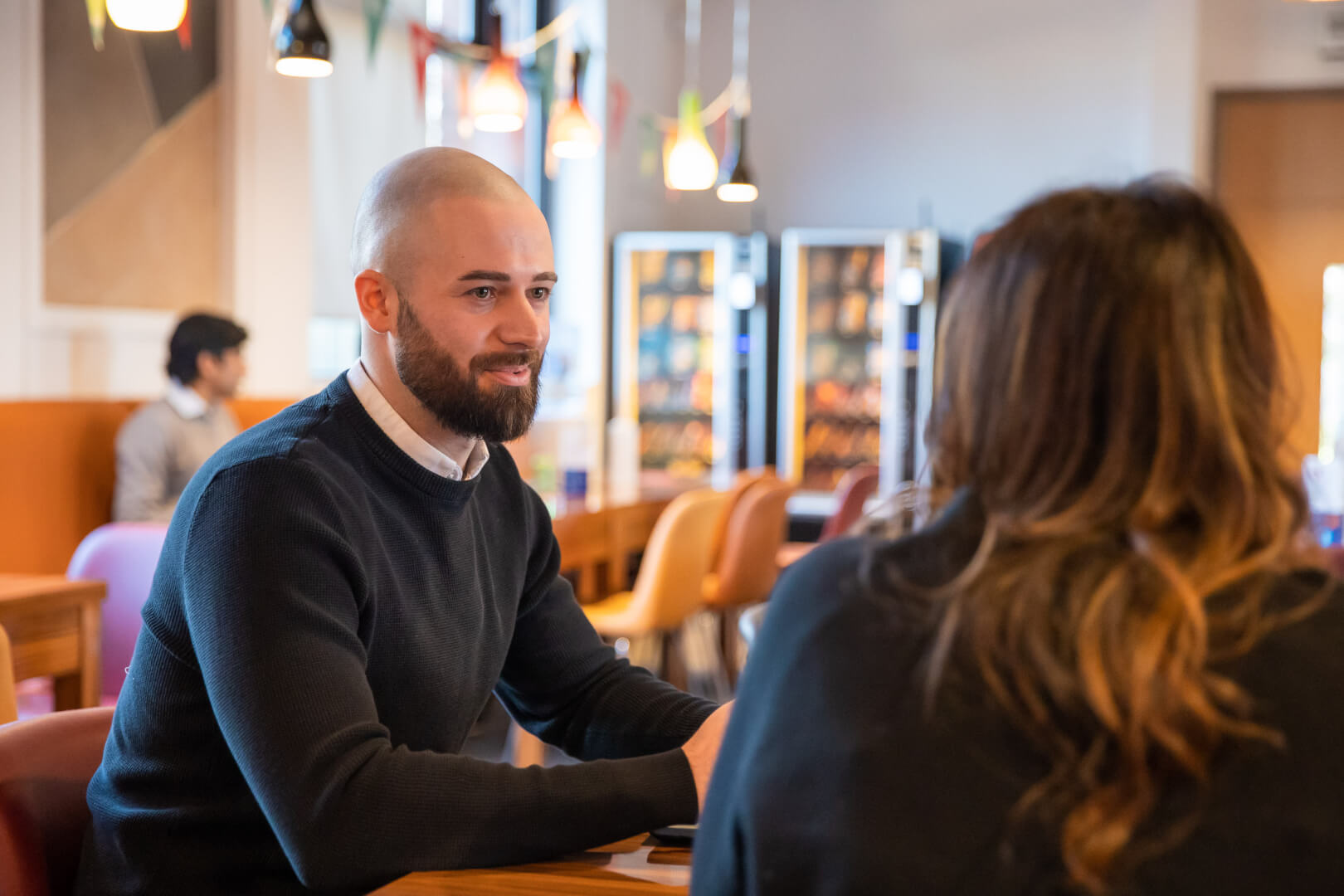 Do you have any questions for us?
Lydia says - Often candidates at the second interview stage will skip this and say that they've already asked all their questions in the first round. However, this doesn't reflect well on the candidate. It's important to ask questions either throughout the interview or at the end, even if they are the same ones, because it shows engagement and that you care.
Ultimately, this is your opportunity to find out whether that job would be as great for you as you would be for the company, so you could ask things like what does a typical day look like in the role, or how did this role become available?
Natasha says - it's important to ask questions about the role, team, overall structure of the respective department. A good question to ask is 'what attracted them to want to work for Wickes', this helps to give the interviewer's perspective on the culture of the business, which helps give more context to just reading it from the website. With the working culture having changed so much since Covid, I would encourage candidates to ask in detail about the benefits structure, so it gives them a well rounded picture of the company as a whole instead of just salary.
Now that you're familiar with the most commonly asked questions in a job interview, the next critical step is finding the right role for you. If you're looking for a long and fulfilled career, look no further than Wickes. You'll find that the more you give, the further you can go. It's up to you to make that happen, but we'll support you with real career progression, involving online courses, role and transitional development programmes and mentoring. Find out more about store operations jobs, head office jobs or distribution jobs today.