I work within Commercial Finance at Wickes, providing business partner support to the Kitchen, Bathroom and Decorative teams.
My role involves helping with budgeting and reforecasting, providing analysis on sales and margin performance, and providing support on building business cases. The role is very varied as I support our Showroom Kitchen and Bathroom business, which covers a fairly extensive end to end process. There's never a dull moment!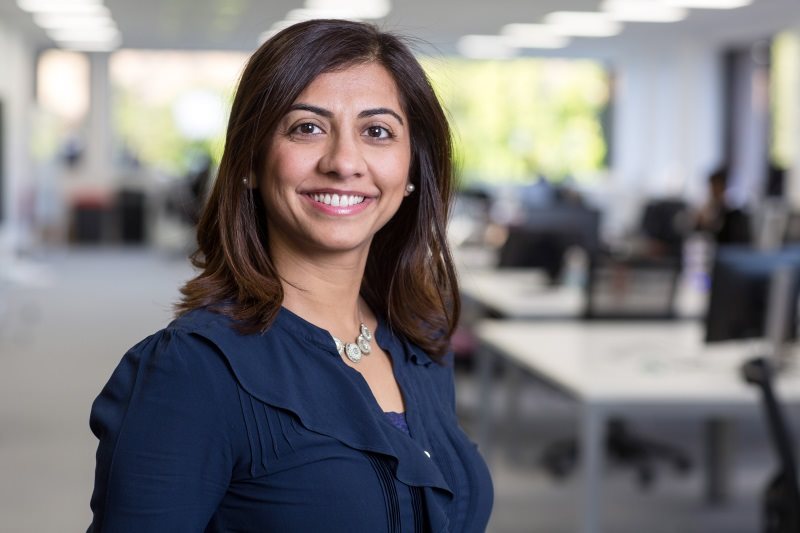 I've been working at Wickes for almost a year, but I started work at Deloitte, after graduating, where I worked for 5 years, which is where I gained my ACA qualification. Most of my time there was within Audit but I did have a year in Corporate Tax, providing advice and compliance services to Financial Services clients. I then moved to Barclays, where I had various business partner roles within the Retail Bank. I left there in May 2016 as I was looking for a new role that would develop and challenge me whilst being closer to home. Wickes ticked all those boxes!
Every day starts with me reviewing the previous days sales and margin performance. After that, (although a cliché) I can honestly say that every day is different. My role is very varied; I could be working on business cases, analysing promotions, working on month-end or forecasts: the list goes on!

What I love about my job is the people and the diverse nature of my role. People here are really friendly, it's great to be somewhere that you can work hard and be challenged whilst being around fun and engaging people. The working environment at Wickes is also great. Everyone is welcoming and supportive; people are more than willing to take time out to explain things and answer questions. I would say that the culture is what makes it a great place to work; there is a very engaged workforce, people work collaboratively and in the best interests of the business.

If you're thinking about joining Wickes, my advice would be to be prepared to push yourself and not be afraid to ask questions. Have the mindset of getting stuck in and getting 100% involved.
postwidget
Fresh off the shelf

Ademola, Finance Analyst
** DEFAULT postresults.contenttypelabel - en-GB **
Blogs
** DEFAULT postresults.publishdate - en-GB **
3/11/2020
** DEFAULT postresults.summarylabel - en-GB **
I am a member of the Wickes Finance team: I'm a Finance Analyst for the Cash and Banking team, which forms part of the Financial Planning & Analysis team. This is my first job after university: I graduated from The University of Northampton having taken Accounting and Sport Studies. At Wickes, a typical day for me would involve carrying out daily bank uploads and reconciliations for Wickes bank accounts, as well as actively engaging with stores resolving unreconciled items to ensure they are reflected correctly in our general ledger. I also act as a finance business partner for stores ensuring that the banking process are being implemented and that their P&L queries are resolved quickly and efficiently. There are many things that I love about working at Wickes. I love the culture. I love the camaraderie that is formed with colleagues. I love that my job challenges me every day in different ways, and that you have flexibility when needed. My manager trusts me to produce high quality work and results, and I work hard to maintain that level of trust, which keeps me engaged and happy, but at the same time, I love that my job enables me to love and enjoy my other passions in life.I believe what makes Wickes a great place to work is the fact that everyone shares the same vision and comes together to achieve a common goal being continue growing success at Wickes. The work environment reminds me of a close-knit family. Working at Wickes you will learn various skills and gain many valuable experiences, within a working environment where everyone is friendly, professional and always willing to help. 
Read full article