You are subscribed to our push notifications, but not currently for jobs like this.
Would you like to receive notifications for jobs like this as well?
Great news! You are subscribed to receive alerts for jobs similar to this one.
Marketing Insight Analyst
This vacancy has now expired. Please see similar roles below...
Would you enjoy the pace and energy of a retail environment which is collaborative, fun and inclusive where people feel part of a winning team? Do you enjoy the benefits of working together in person as a team blended with the flexibility of remote working?
We're looking to  recruit a recent graduate to join our Marketing Analytics team. This is a great opportunity for an enthusiastic, motivated, and driven individual who is keen to kick start their career.
You'll support the Marketing teams and the wider business by delivering business critical analysis, allowing the business to practise data led decision making. You'll achieve this by clear and concise communication of occasionally complex information, suitable for various audiences, to support the Marketing teams in a wide variety of areas. These include customer behaviour, shopping channel insight, loyalty scheme data and a wide variety of other business metrics. This allows the Wickes business to adapt and thrive in the fast moving world of modern retail, increasing customer loyalty, sales, profit and market share.
You'll be adaptable, have good time management, enjoy problem solving and enjoy working in a hybrid office and home working environment.
What you'll be doing:
Work closely with the Insights team to put the customer at the heart of everything we do
Use our customer data to drive customer understanding to the whole of the business, creating reports and insight as required
Create and run reporting on TradePro, our Trade loyalty scheme, supporting this with additional insight and analysis to drive it forward for customers
Support reporting on our customer feedback to ensure the business hears what our customer think of us
Design and produce regular reporting to support decision making across the business
Provide analytical support on business questions across a wide range of topics
Investigate and present conclusions across a wide range of topics
Ensure the Marketing Teams are supported with data and insight into customer behaviour and cross channel metrics
Provide cross channel support to drive all parts of the multichannel offering forward
Maintain a wide awareness of retail and customer trends and use this to drive the business forward
Undertake regular competitor visits to understand and report competitor activity
What we are looking for:
Education to degree level with at least A level Maths.
Numerical degree and spreadsheet or analytical language skills. (Preferred)
Advanced spreadsheet and data handling.
Strong analytical skills combined with confident communication skills
An understanding and interest in the basics of analysis.
Team Supporter.
Confident presenter.
Ability to derive and explain logic.
Ability to work at pace and to be flexible.
A desire to deliver accurately and on time.
What can we offer you?
You'll be supported with fantastic learning and development and have the opportunity to grow and develop your career with us. We also have an early careers network to support you if you're in your first few years of your career. 
We'll also equip you with a benefits package that includes: 
Competitive bonus
Save-as-you-earn scheme
Private Medical and Life Assurance
Contributory pension scheme
Colleague discount 
Discount platform including savings and cash back at numerous retailers, savings on gym membership, cycle to work scheme
Our widely recognised wellbeing strategy is something we're proud of at Wickes. As part of this, we offer a range of health and wellbeing benefits and support, including an Employee Assistance Programme, financial education & loans, and access to parental, menopause and fertility support. 
You'll work from our Support Centre in Watford, where our XXXX team are based, along with our other support functions.  We recognise the value of bringing our teams together to collaborate, support each other and build on our amazing culture.  We are also encouraging our teams to work flexibly, with a blend of remote / office working. 
About Us: 
Wickes is a multi-channel retailer operating in the home improvement market.  With 50 years in industry, Wickes now generates revenue in excess of £1.6bn across 230 stores delivered by 8,000+ colleagues.  
But it is the Wickes' culture that is considered its best kept secret; it's a collaborative, down to earth, fun and inclusive environment where people feel part of a winning team. All our colleagues come from different backgrounds, but what we all have in common is a determination to succeed and a passion for being the best we can be. If that sounds like you, we'll make you feel right at home.
Please contact us
here
if you require any adjustments within the application process.  If you require any reasonable adjustments at the interview stage you will have an opportunity to inform us when we invite you to interview. Please note, this link is only for reasonable adjustments required - general enquiries, or direct CV applications cannot be accepted via this form
Senior Social Media Manager
Location:
Watford, Hertfordshire
Description
We're recruiting a Senior Social Media Manager to lead our in-house social team within the marketing department here at Wickes. This is an exciting opportunity for a social media expert to lead the st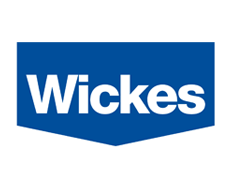 Find out more
Marketing Assistant
Location:
Watford, Hertfordshire
Description
Are you looking for your next opportunity within POS marketing?  Would you enjoy the pace and energy of a retail environment which is collaborative, fun and inclusive where people feel part of a winni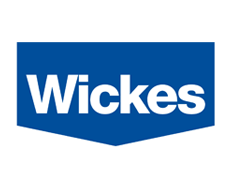 Find out more

Marek, eCommerce Merchandiser
Summary
I started my eCommerce Merchandising career in fashion, previously working for F&F (Tesco) and New Look. I joined Wickes in September 2017 entering an exciting DIY industry which I found an interest i
Read full article