You are subscribed to our push notifications, but not currently for jobs like this.
Would you like to receive notifications for jobs like this as well?
Great news! You are subscribed to receive alerts for jobs similar to this one.
Internal Communications Manager
This vacancy has now expired. Please see similar roles below...
We have an exciting opportunity to join our communications team at Wickes.
Are you interested in being part of our team, working with us to achieve and maintain high engagement and build Wickes's reputation, planning and creating regular engaging communications to inform, inspire and involve our Wickes colleagues?
Wickes is a fast paced, UK retail business in the home improvement sector, we employee 8500 people across the UK in our stores, distribution and head office teams.
This role is responsible for creating and delivering clear, timely and engaging internal communications. that are coordinated and efficient, and focused on promoting Wickes's strategic aims and objectives.
Key Responsibilities:
Partner with Retail Operations Leadership Team to advise and guide their internal communications and engagement and ensure alignment with organisational goals and objectives
Work with Retail Operations on alignment of operational communications to store colleagues.
Leading the communications of our Responsible Business programme including supporting our Inclusion and Diversity networks.
Supporting the creation and delivery of content for all communication channels to all colleagues ensuring readership is maintained and increased over time, that there is a regular flow of content and support with developing the channels further to easy access
Create comprehensive internal communication strategies that support the organisation's overall objectives and engage employees effectively.
Design and implement programs to enhance employee engagement, morale, and productivity through effective communication.
Responsible for the delivery of a number of events which include content to logistics that all form part of the Internal Communications and Engagement strategy.
Support to coordinate and maintain a business-wide content calendar to drive a positive news flow and corporate awareness of Wickes internally. 
Support the Head of Communications and Engagement with key communication projects.
What are we looking for:
Working as part of our small team and reporting into the Head of Communications, we are looking for an experienced communications professional with 5-10 years experience, ideally with some of this time spent in the retail sector. 
It is essential to bring good written and spoken English skills (educated to A-Level), you will be creating content and will need to be able to  communicate clearly and concisely, distil key messages and tailor information for different audiences.
Whilst you will be helping to define internal communication strategies, this will also be a 'hands on' role where you will be able to deliver communications with an understanding of the importance of brand and consistent tone of voice, and bring experience of multimedia editing - awareness of latest digital and social media channels and how to use and analyse them.
The nature of the business means that you will be able to work in a fast paced team, and sometimes under pressure. So you will have demonstrable experience of prioritisation, being able to react quickly to challenging situations and be calm under pressure.
As a small team, there is real opportunity to gain and utilise your broad experience but this also means that we need someone who is a self starter, assertive, but also proactive and able to work with your own initiative.
Building relationships across the business, you will also be curious, tenacious with good commercial acumen.
Wickes is a forward thinking business and so we are looking for someone who is keen to explore, learn about and experiment with new tools and technologies, and outside of this someone with a desire to learn and develop themselves too.
What can we offer you?
You'll be supported with fantastic learning and development and have the opportunity to grow and develop your career with us 
We'll also equip you with a benefits package that includes 
Annual bonus
Save-as-you-earn scheme
Contributory pension scheme
Colleague discount 
Discount platform including savings and cash back at numerous retailers, savings on gym membership, cycle to work scheme
Our widely recognised wellbeing strategy is something we're proud of at Wickes. As part of this, we offer a range of health and wellbeing benefits and support, including an Employee Assistance Programme, financial education & loans, and access to parental, menopause and fertility support. 
We recognise the value of bringing our teams together to collaborate, support each other and build on our amazing culture.  We are also encouraging our teams to work flexibly, with a blend of remote / office working. 
About Us: 
Wickes is a multi-channel retailer operating in the home improvement market.  With 40 years in industry, Wickes now generates revenue in excess of £1.6Bn across 230 stores delivered by 8,000+ colleagues.  
But it is the Wickes' culture that is considered its best kept secret; it's a collaborative, down to earth, fun and inclusive environment where people feel part of a winning team. All our colleagues come from different backgrounds, but what we all have in common is a determination to succeed and a passion for being the best we can be. If that sounds like you, we'll make you feel right at home.
Senior Social Media Manager
Location:
Watford, Hertfordshire
Description
We're recruiting a Senior Social Media Manager to lead our in-house social team within the marketing department here at Wickes. This is an exciting opportunity for a social media expert to lead the st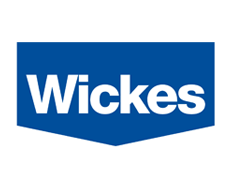 Find out more
Marketing Assistant
Location:
Watford, Hertfordshire
Description
Are you looking for your next opportunity within POS marketing?  Would you enjoy the pace and energy of a retail environment which is collaborative, fun and inclusive where people feel part of a winni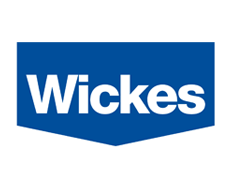 Find out more

Marek, eCommerce Merchandiser
Summary
I started my eCommerce Merchandising career in fashion, previously working for F&F (Tesco) and New Look. I joined Wickes in September 2017 entering an exciting DIY industry which I found an interest i
Read full article